To view the connection statistics on most Draytek devices (2862ac pictured below) you will need to access the router interface through a web browser.
To do this make sure you're on a device that is connected to the router, open a web browser, and then type the IP address of the router (192.168.1.1 by default) into the address bar then press enter. You will then be asked to log into the router.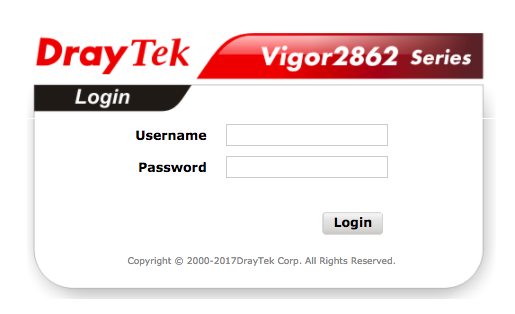 Once logged in navigate to Diagnostics > DSL Status. This will display the statistics for the line.