There are two main types of master socket and then there are subversions of each type. The main two types are NTE5 and LJU (old type).
A LJU socket will have a flat surface with 2 screws in either side and a phone socket in the middle.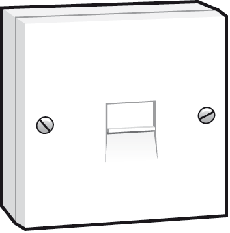 An NTE5 socket will have the screws and socket below the middle and also have a horizontal "divide" in the middle. There are filtered and non-filtered NTE5 faceplates, as well as different filtered types.