To set up a NAT connection on the ZyXEL VMG8924 you will need to access the router interface through a web browser.
To do this make sure you're on a device that is connected to the router, open a web browser, and then type the IP address of the router (192.168.1.1 by default) into the address bar then press enter. You will then be asked to log into the router.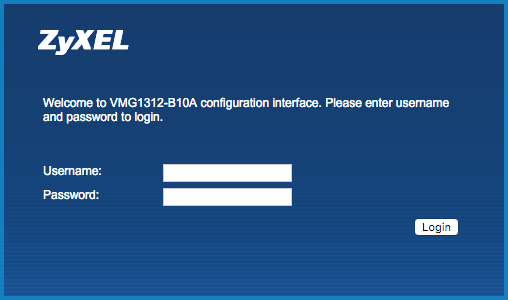 By default the username is admin and the password is 1234, but the password should have been changed if you've previously set up the router and haven't reverted to factory settings.
If this is the first time logging into the router or a factory reset has been done it will ask you to change the password and log back in. After logging back in click "Close" on the "Quick Start Wizard", you can also un-tick the box at the bottom left to prevent this from appearing every time you log into the router settings.
Once logged into the router hover over the "Network Setting" option on the bottom menu and select the "Broadband" option from the popup menu.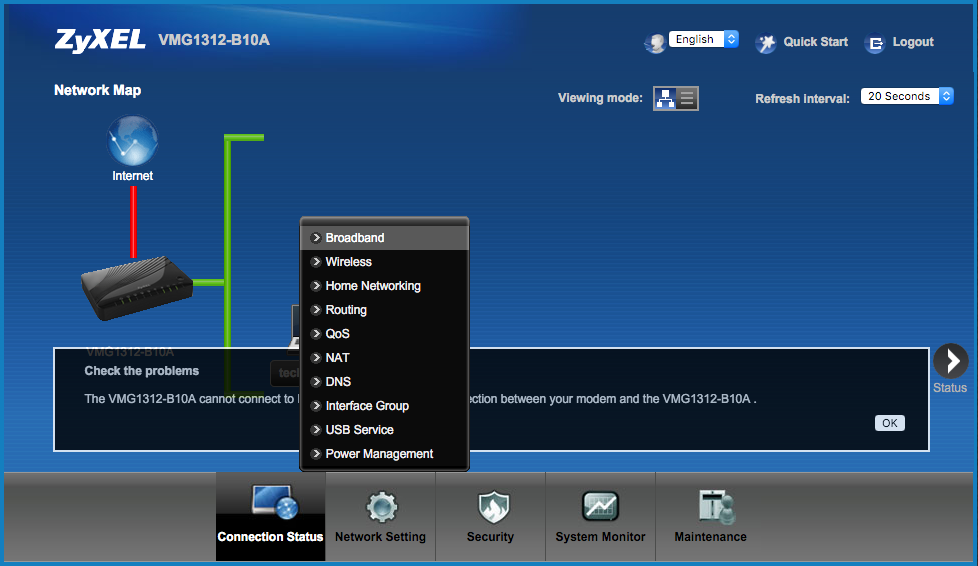 Once on the broadband screen click the "Add New WAN Interface" button.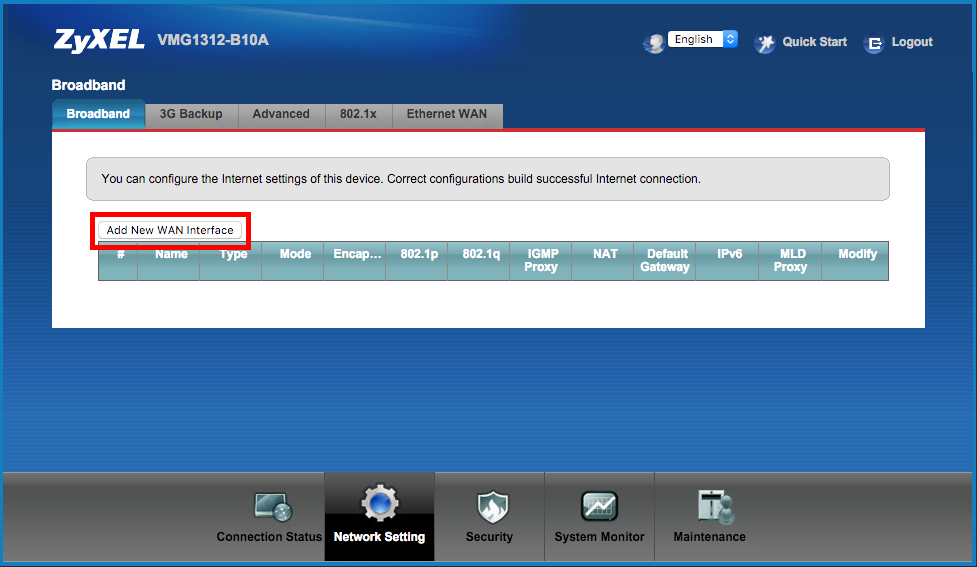 You will then see the page where you need to enter the connection information.
Tick the "Active" box, give the connection a name and then select "ADSL/VDSL over PTM" from the "Type" dropdown box. Change the "Encapsulation" to "PPPoE" from the dropdown box and then enter your username and password. You should have received your username and password in the welcome email.
Once the changes have been made the page should look like the following: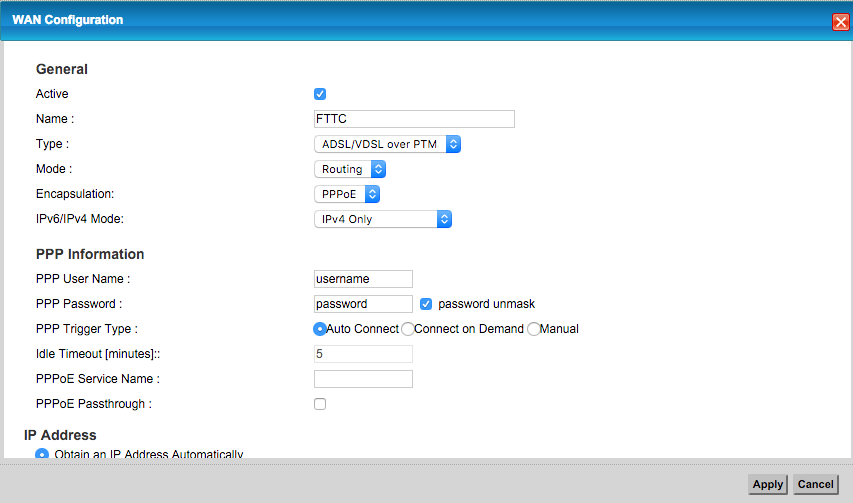 After you have done this scroll down until you see the "Routing Feature" heading, then tick the "NAT Enable" box and "Apply as Default Gateway".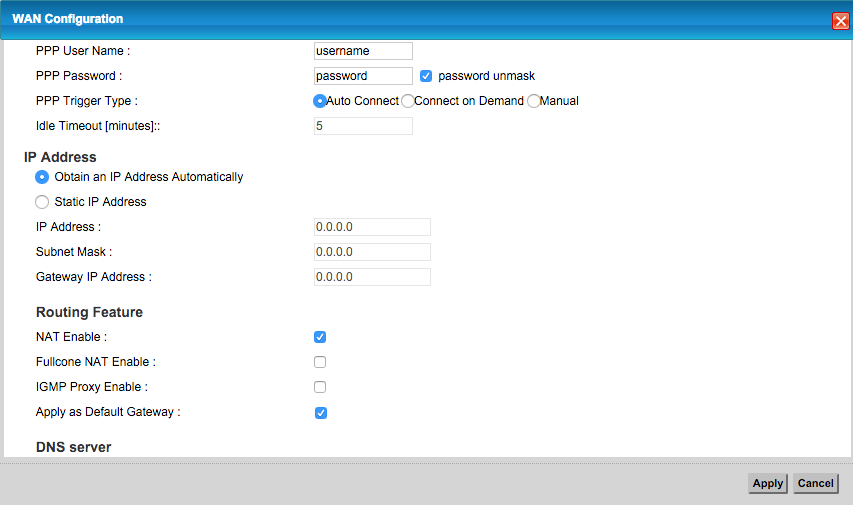 Lastly scroll down to the very bottom and you will see the "VLAN" heading, tick active and set the 802.1q value as 101. You also will see the "MTU" heading. Make sure the "MTU Size" is set to either 1432 or 1492, as per the welcome email.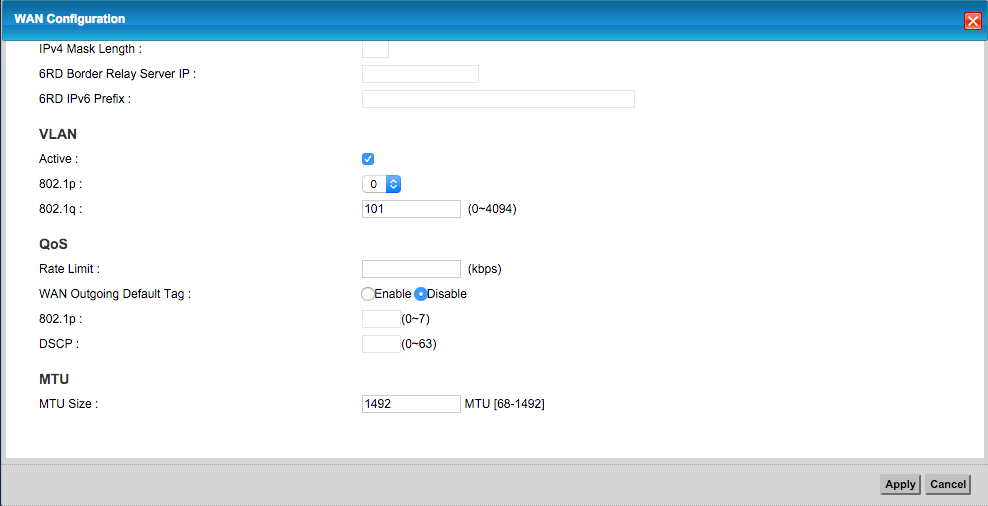 Once you have done this click "Apply" and the service will now be configured on the device and ready to use.